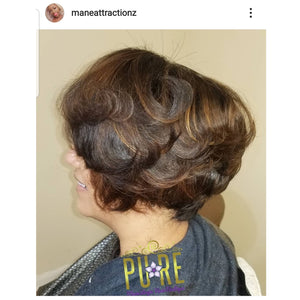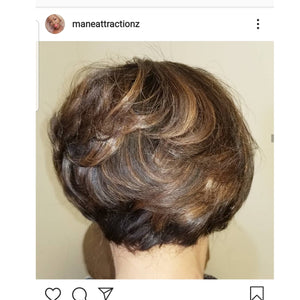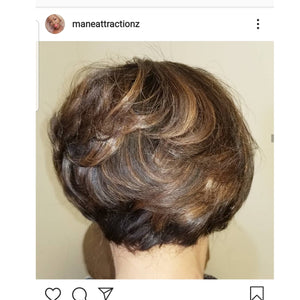 Laura La Chez Bob *Custom Unit
These Hairs are Imported from South East Asia.  These curly tresses have minimal to no processing done. This hair is strong durable and has moderate shedding .  A frontal is attached and pre plucked for this Unit. This hair is better then Brazilian hair that is sold on the market.  Avoid alcohol basedproducts and apply serum weekly for best results. Hair is pre cut colored and styled. Lasts 1-2 yrs with pproper use. . Hairs matches medium/ curly hair straightened. Laura Le ChezUnit matches 3b-3c  hair.  All custom unit take 3.5-5 week turn around for shipping. Hair is cut into an asymmetrical Bob. 
 SML sizes available.