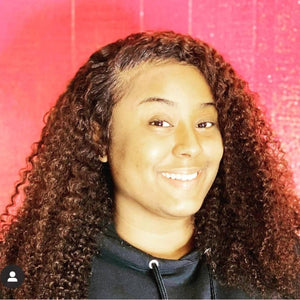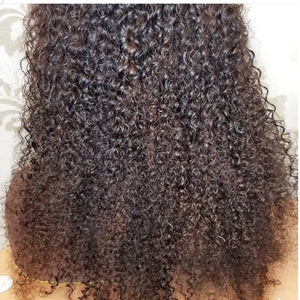 Pure Ultra Kinkx Custom Unit
This  Curly Peruvian 20in Ulta Kinky custom unit mimic 3c- 4a hair. This hair is strong durable and has moderate shedding . Remember all curly hair has some shedding. It's best to use Wet brush or wig brush to detangle hair properly. A frontal is attached and pre plucked and wet set styled for this unit. This hair uses our Peruvian hair that is sold on the market. Customizing, wet styling and  color is included with this unit.   Avoid alcohol based products and apply serum weekly for best results. Hair is requires maintenance comes in natural curl texture. Make sure to plait hair in sections at night and spray with light leave in to activate curls. Use Wig brush for best results.   All custom units take 3-5 week  turn around for shipping. Follow our take home instructions for optimal results.
If you would like to  change length cut or color specify in comment box at checkout. Send measurements for  closer fit. Available  In S/M.L look at FAQs or contact us for  measuring . Refer to our Faqs for styling info.